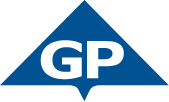 Are your gypsum interior building products reinforced with these?
Availability, compatibility, support. You get it all—from the one company building and design professionals have trusted for more than 35 years.
You may think that all gypsum products are about the same. But ours have something you can't find anywhere else—the Georgia-Pacific name.