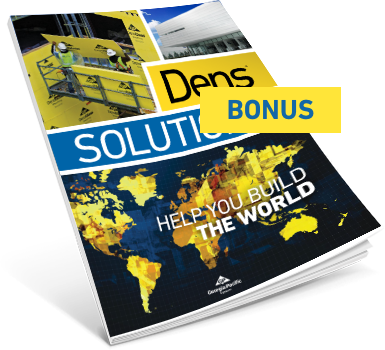 DON'T MISS A THING
Sign up today to be notified when the next course is available, then download a free brochure with valuable information.
TRAIN THE REST OF YOUR TEAM:
LUNCH & LEARN- WE COME TO YOU
Georgia-Pacific Gypsum offers AIA/CES registered courses onsite for architectural firms. A trained AIA/CES Facilitator will deliver a one-hour course for your group. Architects can earn one (1) LU/HSW hour.
Request a Lunch & Learn below or call 1-800 BUILD GP (1-800-284-5347)